TINTIN AND KINGS AND CARS
Ingvar Henricson har ordet:
TINTIN AND KINGS AND CARS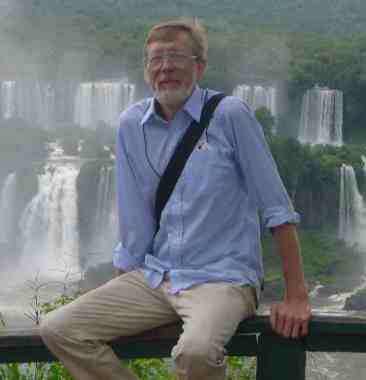 Gävle 111217
My Opel Olympia in retrospect
In "King Ottokar's Sceptre" Tintin grabs a motorcycle in the street and follows two mysterious agents from Borduria in a yellow Opel Olympia convertible 1937. To stop Tintin from joining professor Collrich on a journey to Syldavia they have sent him a bomb in a parcel. A young boy comes with the parcel and runs into the detectives Thomson and Thompson (Dupond & Dupont in the French original) who just have noticed that Tintin is not in his hotel room. They snatch away the parcel and open the letter that comes with it and then the parcel which explodes. The clumsy detectives survive, as usual and quite unlikely. Tintin suddenly appears and his eyes fall on two mysterious figures down in the street and he recognizes one of them. Together with the detectives he rushes down to the street and he lets them sit with his dog Snowy (Milou in the original) in the rear on the stolen motorcycle. He makes a flying start and all three passengers fall off without him noticing it.
This cartoon for young readers was published in "Le Petit Vingtième" from the beginning of August 1938 an onwards as a supplement to the newspaper "Le Vingtième Siècle". In March 1938 Hitler's troops had occupied Austria, the infamous "Anschluss", the Connection:
Hergé's story is an "Anschluss" that completely fails thanks to Tintin and Snowy. Behind Borduria's attempt to take over its neighbour Syldavia stands a leader named Müsstler, pretty German sounding although clearly a fusion of Mussolini and Hitler.
In 1938 the Opel Olympia was the German mass production car par excellence. Hitler had commissioned Ferdinand Porsche to construct a People's Car that would cost no more than 990 Reichsmark, KdF-Wagen (Kraft durch Freude – Power by Joy), and it became the Volkswagen Type 1, but it didn't come into production until after the War. Hergé most certainly didn't just by accident choose an Olympia as the bad guys' car. The Opel Olympia appeared in 1935 as a prophecy of a New Era and of the Olympic Games the following year. The games were to be Hitler's greatest international Propaganda Performance but the Olympia car was too expensive for the Dictator's taste with its price tag of 2.500 Reichmark. The Olympia was the first mass-produced car in Germany with an all-steel body, a monocoque, and perhaps even in the World.
My friend Ole Dorff Jensen was one of several young Danish athletes who were invited to the Games in Berlin as Der Führer's special guests. Ole was only sixteen so he was not a competitor. Leni Riefenstahl made the film "Olympia" on the Games and added still more propaganda to the Grandeur of The Third Reich:
Nedanstående annonseras som politiskt stötande och att du ser det på din egen risk
/Lisse-Lotte Danielson
Some years later Ole held the Danish record on 400 m and in Sweden after the War he sometimes introduced himself as "The World's Fastest Dane". When Germany had occupied Denmark in 1940 he joined the students' resistance movement and perhaps the night before Gestapo was to seize him he miraculously succeeded in paddling his canoe from Copenhagen to Sweden across the mine fields. In Sweden he soon met Kerstin who was a nurse and became the love of his life.
When my friend Lesley and I visited the Car Museum in Maffra, Australia, in February we met Peter Quennell who was the owner of a green Opel Olympia convertible 1937 with black mudguards. He didn't know that the car features in the Tintin story. Peter's Olympia is probably the only Olympia 1937 in Australia. I told him I had the model from 1949 and he wondered if it had a de Dion suspension and I said I was sorry it hadn't and promised to send him pictures when I was back in Sweden.
This model is called 1947/49 and Hergé used it in Tintin's adventure "The Seven Crystal Balls". It was first published during WWII but reappeared in a new version in 1948. Also here the Olympia is a car of the Evil Forces. The model was produced from November 1947 to December 1949 and only as a 2-door Sedan and not more than 25.952 cars were built. Many of them were exported as most Germans were very poor after the War. See this series of stills from the movie "Deutschland Bleiche Mutter" (Germany Pale Mother):
In the Summer of 1952 my father and I and his workmate Bertil went to the Hedemora Grand Prix, an international motorcycle and car race, with the Olympia, a round trip of ca 2000 km. We ended up in the weekly Vecko-Journalen when we visited Skansen in Stockholm. It was a sunny day and I sat on the bonnet in shorts and I remember that it was burning hot on the metallic green. The colour was baptized to "Veteran Green" by the marketing gurus of the Opel factory in Rüsselsheim. In 1952 the car still belonged to my father's sister Ebba but he bought it from her in 1954 when she invested in a brand new Opel Rekord. When the Olympia had arrived by rail to Sweden in 1949 directly from the plant my father had driven it from the train. He was a car mechanic at Autocentralen in Klippan, a General Motors company. The car was already sold to a man named Lundin but when he traded it in for a bigger car in 1950 my father bought it on behalf of Ebba. He had himself only a small Husqvarna motorcycle, 118 cc, for his journeys to work, more than 40 km round trip.
My father and I were in Berlin with the car in the Summer of 1960, the year before the Wall was built. The narrow road from Sassnitz to Berlin went through farmer villages where dirty pigs strolled from one side to another. It was like Sweden in the 1860ies.
In Berlin we drove a bit on the Avus race course where the Swede Ragnar Sundqvist had won in 1935 with his Husqvarna 500 cc much to Hitler's dismay. More than 15 years ago I tried to trace this 500 cc V-twin engine, I found that it had much later been installed in a Swedish midget car. But I soon skipped the search since I had more imminent problems to solve.
On this video the daredevil Fritz von Opel drives his rocket car on the Avus race course in 1928. The singer and actress Lilian Harvey was there:
Denna video gick tyvärr inte att ladda in/Lisse-Lotte Danielson
My father's elder sister Elsa played the piano at silent movies in those days and I remember her talking of Lilian Harvey.
In 1960 I drove the Olympia on some parts of the Autobahn westwards from Berlin to Braunschweig. I was only 16 so if the police would stop us we had planned that I should climb over my father so he could take the wheel. There was very little traffic and nobody troubled us.
In the middle of the 60ies I had the car when studying in Göteborg (Gothenburg) and it was a rare specimen even in those days. I knew I better had to drive like a gentleman because I was recognized everywhere. The mudguards were rusty but before I left the car to my father I had bought four new ones which he used when refreshing and repainting the car in 1981. The new colour was Ford's Apollo Green, a metallic lacquer strikingly similar to the original on the inside.
If Hergé had been Ian Fleming he would have underlined the might of Borduria's secret agents and let them drive a Mercedes SSK, another one of Ferdinand Porsche's unusual creations. We have in Sweden a beautifully restored SSK in the Automobile Museum in Köping. Karl Ebb from Finland raced it to a fourth place in Sweden's first Summer Grand Prix in 1933. The motor journalist Christofer Lee Willhans says in this video that it is the coolest car in Sweden:
Christofer also states that the car had an eight-cylinder engine but it was in fact a straight six.
More than half of the 30 km race course was narrow dirt roads on the 200 m high ridge Söderåsen ca 20 km east of Helsingborg. My father lived at the small village Stenestad near the highest part of the track. He had just turned nineteen and got a driver's license and he was enthralled by the fast cars. During the training week he talked to several of the drivers in the Rask & Björck garage in Billesholm, a few kilometers from the start.
Prince Bertil, a son of King Gustav VI Adolf, was a dedicated motor sport fan and he adorned the race in the dark blue uniform he had got from the Swedish Navy. The Swedish Royal family has been interested in fast cars since the beginning of the 20th century. Prince Bertil was only 16 when he in 1928 drove a grand Chrysler without having a licence and killed a young boy. Near the first Stockholm IKEA there is a "King's Curve" where the Cadillac 1939 of King Gustav V skidded off the road in 1946 and his son Prince Wilhelm killed his French mistress in a car accident in 1952. Our present King Carl XVI Gustav has several times been caught speeding and his son Carl Philip drives a Porsche Carrera in races. See him here in a City Race in Göteborg in 2009 where he mentions his father and Prince Bertil behind his love of fast cars:
I noted that he last year skidded off the track at Ring Knutstorp in the same curve as I did fifty years before him. But he had four wheels to hold him on the road and I had only two and fifty years ago the cows of Count Wachtmeister had left some slimy shit on the track.
Do a lap here on a Ring Knutstorp free from cow dung:
In the 1933 GP race everything was set for disaster. A young Astrid Lindgren had a reason to chew on her pencils. She worked at KAK, The Royal Swedish Automobile Club, and as the secretary of the race she had a lot to keep track of. The cars were lined up at the start in two rows and very fast cars like Alfa Romeo, Bugatti, Maserati and Mercedes were randomly mixed with home built cars with amateurishly tuned Chevrolet and Ford engines. Of course they should instead have been placed according to their fastest lap.
In a tricky curve just a few kilometers after the start there was a terrible crash with eleven cars involved and a mechanic was run over and killed after having been thrown out of his car. The drivers often had a mechanic with them in the car even during the race. The greatest Swedish hope, Per Wiktor Widengren in an Alfa Romeo Monza, lost his chances here. Some hundred litres of gasoline were spread over the road and a nearby house was set fire to and burnt down.
In Stenestad my grandmother Betty earned herself and her children Helga (8), Gotthard (11) and my mother Cornelia (13) some extra money by selling pancakes and coffee to the spectators. Betty had talked my grandfather Gustaf into buying a tiny little farm that was hard to make a living from. In 1928 when the times were low and the banks still craving high interest rates and Gustaf had recurring headaches from being kicked by a horse my mother saw him with a rope and she alarmed the neighbours. His journey to the land of no pains was brusquely interrupted and he was taken to a lunatic asylum. Betty was a genuine problem solver and when my mother got polio in the Summer of 1947 Betty kidnapped my brother Bengt and took him to my mother's elder half-sister. Neither Bengt nor my mother ever returned.
Of two dozen cars only seven finished. The Italian marquis Antonio Brivio made an easy win with his Alfa Romeo. He was a driver from the team Scuderia Ferrari which already then had the prancing horse as a symbol, "Il Cavallino Rampante". He made the twelve laps in less than three hours and with an average speed of over 124 kph and a maximum of ca 190 kph. Not many of the local people had seen anything like this before. In the northern parts of Sweden however there had been races on ice with even higher speeds.
When I had taken the Olympia to the safety inspection in Landskrona ca 1966 Widengren's old "Alfa" was there beside me but it was painted red, the classic "alfa colour". When Widengren drove the car in 1933 it was blue with a yellow stripe but when he sold it in 1936 he had painted three white stripes across the bonnet. Today the car is cleverly restored to the 1936 appearance by the Dutch Ferrari expert Piet Roeloefs. Probably the car is still in South Africa.
The safety inspection of cars in Sweden began in 1965. In the Chalmers Cortège in Göteborg on 30 April 1966 I made a joke about it with three of my fellow students from Chalmers University of Technology. We had found an old Ford Fairlane and we totally demolished it during our trip around town. On the attached photo I am the safety supervisor standing high up to the right. Here is a video from the Cortège of 2009. A bathtub vehicle shows the word "BAD KAR" which is almost "bad car" but means "bathtub" in Swedish:
According to my father the Widengren "Alfa" was blue because his Polish fiancée had paid for it and she might have considered red cars a vulgarity. One can imagine that she was a fan of the Polish born Tamara de Lempicka who in 1925 had painted herself in a green Bugatti, her famous "Auto Portrait". Or can the fiancée have been Tamara? I haven't been able to confirm the fiancée story and most certainly Widengren married a Swedish woman in 1945.
In June 1962 I met the old racing driver and motor journalist
Martin Strömberg at the Knutstorp race course, the Ring Knutstorp of today. I was there with my BMW 600 cc from 1954. Martin was interested in buying it and he gave me his phone number but only a few weeks later
I threw in the old bike as a part of the payment for an almost new BMW 500 cc. Martin had started just in front of Brivio in the fatal race and both of them managed to get through the chaos of fire, smoke and wrecked cars. Martin drove a home tuned Chevrolet that could top ca 150 kph. He never finished but he still came in as the ninth driver as he completed seven laps before he got a valve breakdown. The car had a three-speed gear box and he had overrevved the engine for too long in 2nd gear while fighting with his friend "Mas-Harry" Larsson who drove a four-speed Ford.
"King Ottokar's Sceptre" ends with Tintin flying to Marseille with Thomson and Thompson. Tintin tells the clumsy twin detectives that they're on a seaplane but they soon forget his warning and when getting off they plunge into the water. In the original version the detectives are Dupond and Dupont which sounds perfectly alike. Since most of the inhabitants on the large island outside Holland, Belgium and France are not familiar with the subtleties of the Frog Eaters' language the twins have been made inseparable to the Islanders' ears by a trick from their National comic writer P G Wodehouse who introduced the character Psmith with a silent "P".
Strangely enough Hergé has chosen German technology even here. The flying boat, "Luftschiff" in German, definitely looks like a Dornier. When in Santos in May I happened to look into a flight magazine that described a flight with Dornier's gargantuan flying boat, the Dornier X. It was in Brazil in 1931. The flight is even on Youtube, check this video:
Fly Low! Be prepared to swim!
Ingvar (Henricson)
(Samtliga länkar är framtagna av Ingvar Henricson).
Gå till Startsida
Sammanställt av Lisse-Lotte Danielson – lisse-lotte@danielson.be
Lisse-Lotte Danielson
Här finns mer information om Lisse-Lotte. Läs mer..